For inquiries about other commissions (like regular non-weird pet portraits, human portraits, or anything else you can think of), use the general contact form.
How does this work?
You send me photos of the animal(s) and your vision for the painting.

I do magic art things.

You give the final approval.

You are the proud owner of a super cool painting. Congrats!
Pricing and Payment:
Pricing varies depending on your needs, but starts at $345.
When is payment required?
Half is due up front. The rest is due prior to shipping or pickup, after you approve the finished product. I can process a credit card through an invoice (via Stripe), or we can do cash in person for New Orleans locals.
How is the price calculated?
Background detail (whether it is a solid color with some shading, or a pattern/scene/design).

Number of animals.

Size of painting(s).
Refunds & Returns:
See the Returns & Refunds page for more information.
How long does it take?
During the holiday season turnaround varies so your best bet is to communicate your needs to me and I'll do whatever I can. During normal times, typical turnaround time is 6-8 weeks.
Painting Details:
All pet portraits are acrylic on 1.5" deep canvas and come with the edges painted dark so they can go directly on the wall without a frame.
Nuk, international dog of mystery, posing with his portrait.
An assortment of Fancy Beast pet portraits to inspire you.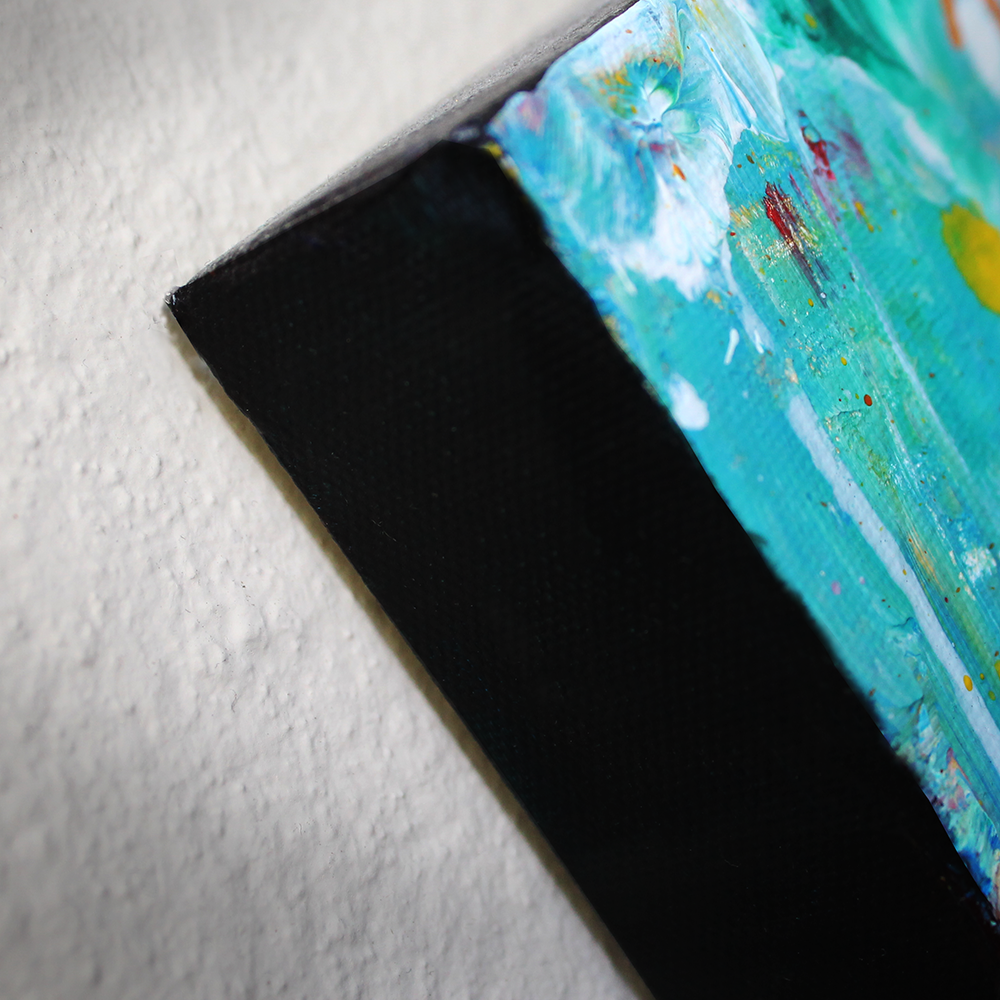 Paint-wrapped canvas edge, ready to go on the wall without a frame!